"Nourishment is the vital essence that fuels our bodies and souls, providing the strength and resilience to embrace life's challenges and savor its most beautiful moments."
Regular price
Sale price
$21.00 USD
Unit price
per
Sale
Sold out
Organic

Plant-based

Dairy-Free
Gluten-Free

Non-GMO

Soy-Free
Indulge in the soothing essence of our Traditional Chinese Herbal Tea, created for women and mothers alike. Infused with the goodness of red dates, goji berries and Chinese black dates, this blend offers the warmth and nourishment that every woman deserves throughout the year.
As the fragrant aromas permeate your home while simmering away, delight in the knowledge that each herb holds unique properties to restore Yin, invigorate blood, and replenish vital Qi energy, supporting you during menstruation, postpartum or menopause. Embrace the timeless Asian tradition of sipping this tea daily, from menarche to menopause, and experience the holistic benefits it brings to your well-being.
Ingredients

Da Zao (Chinese Red Date/jujube)^*, Gou Qi Zi (Chinese Wolfberry/Goji Berry)*, Hei Zao (Chinese Black Date)*.

^Organic Ingredients
*Certified & TGA Approved Herbs
Share
View full details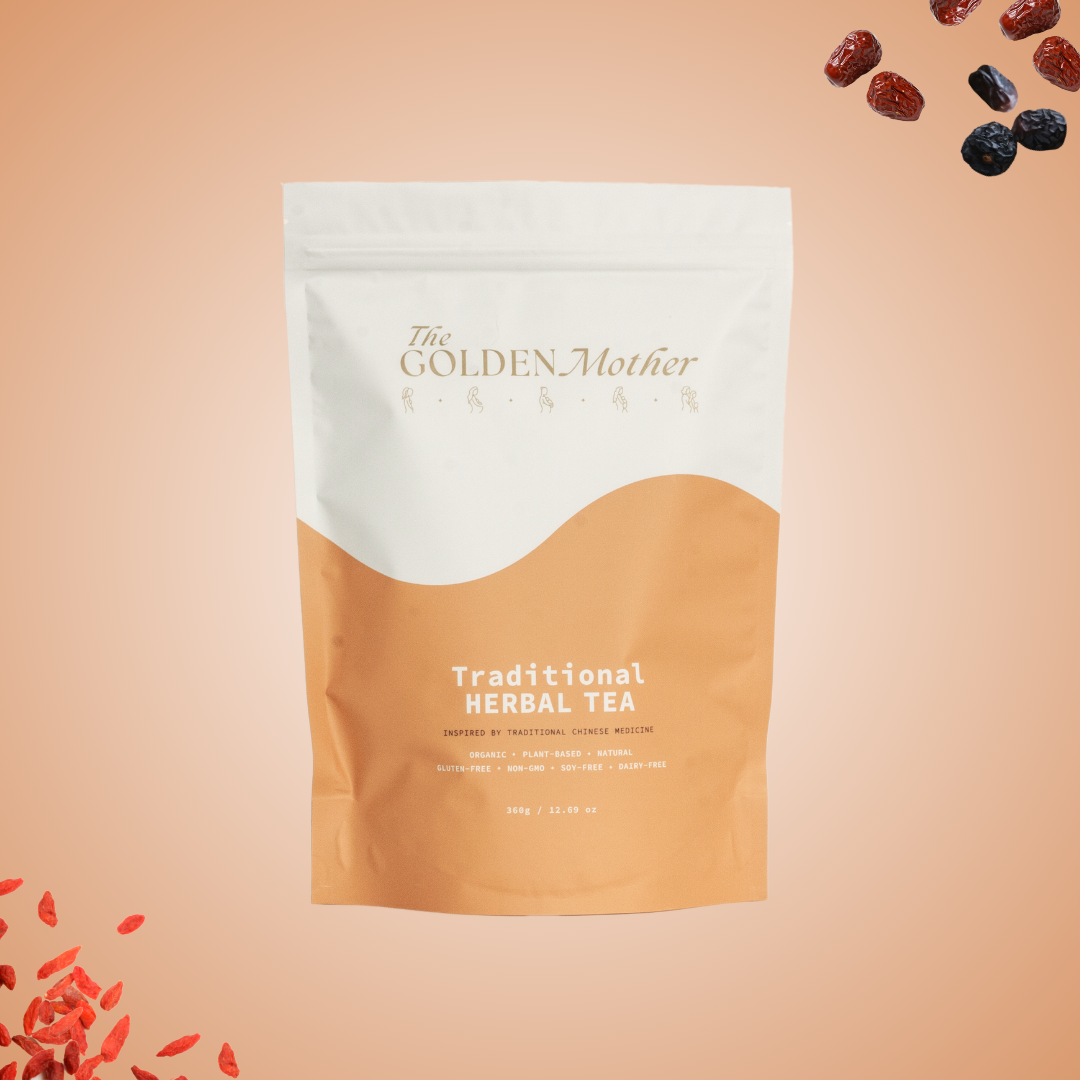 Feature Ingredients
Chinese Red Date "Da Zao"

Tonifies "Qi"/vital energy, supports spleen/stomach and digestion, nourishes the blood, calms the spirit and improves appetite.

Goji Berry "Gou Qi Zi"

Strong blood tonic, nourishes the liver and kidneys, enriches the yin (body fluids), nourishes your vital essence "jing".

Chinese Black Dates "Hei Zao"

Tonifies the spleen, nourishes qi, tonfies blood, supports digestion, calms the spirit